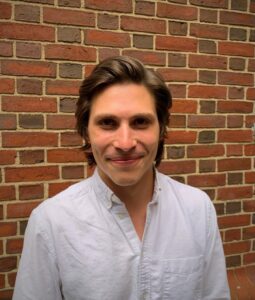 Jacko was raised by an immigrant family in an immigrant community in eastern San Diego, California. He lived in China from 2013-2018, first as a member of the inaugural class at New York University Shanghai, the first Sino-American undergraduate university and subsequently as a Schwarzman Scholar at Tsinghua University in Beijing, where he pursued a Masters in Global Affairs. In China, Jacko learned Mandarin, worked at a tech startup, and began his studies in the field of international development.
More recently, Jacko was a consultant at Dalberg Advisors, a strategy firm focused on international development issues. At Dalberg, Jacko worked on a diversity of projects ranging from Internet expansion in Ethiopia, private sector education reform in Paraguay, and Covid-19 vaccine distribution and advocacy. He also spearheaded the organization's internal impact evaluation program to assess and optimize the impact of the firm's work.
At NYU, Jacko hopes to study the legal barriers and opportunities for economic development in the Global South.
All
Affiliated
Faculty
Scholar
Team