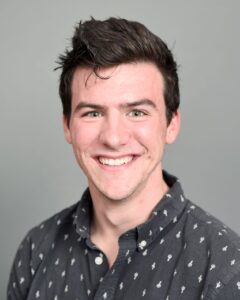 Aidan McGirr graduated summa cum laude from Arizona State University, with a degree in
Astrophysics and a minor in Global Health. He was a Flinn Scholar at ASU, where he also co-
founded a refugee medical clinic in partnership with ASU and the Mayo Clinic. Aidan received
ASU's Barrett Global Explorer's Grant to improve integrative community health for the clinic,
leading to his honor's thesis: an on-ground analysis of healthcare for Syrian migrants in Jordan,
Germany, and Sweden. Aidan then interned for the Global Centre for the Responsibility to
Protect before beginning his master's at Linköping University in Sweden. There, he studied
Migration and Ethnic Studies. His master's thesis – an analysis of migrant deaths in the
Mediterranean Sea and the state/EU/international polices that (dis)allow these deaths – received
the University's top marks. Concurrently, Aidan interned with the Swedish United Nations
Association in the department of peace, security, and nuclear disarmament. With a migrant
background himself, Aidan's research interests focus around forced migration and displacement,
human rights accountability mechanisms, and the interplay of legal word and practical
application.
All
Affiliated
Faculty
Scholar
Team