A new article by Professor Kevin Davis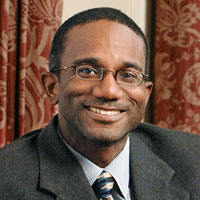 Professor Kevin E. Davis recently published 'Legal Responses to Black Subordination, Global Perspectives' in the Harvard Law Review Forum.
Abstract
This essay explains why lawmakers, activists and scholars reckoning with legal responses to subordination of Black people ought to adopt a global perspective, meaning, they ought to take into account the experiences of Black people from countries other than their own. This approach opens up possibilities for learning, provision of support, and recognition of interdependence across borders. A global perspective necessarily involves abandoning parochialism. In other words, it requires rejecting presumptions about the uniqueness of the African American experience in the United States as well as similar preconceptions about the uniqueness of the Black experience in other countries. At the same time, a global perspective need not and should not involve legal universalism, which in this context means presumptions that there is either a universal Black experience, a universal definition of Blackness, or a universally effective set of legal responses to Black subordination. Finally, adopting a global perspective involves accounting for interconnections between Black communities. The essay illustrates each these points with examples drawn from the United States and several other countries in the Western Hemisphere, including Brazil, Colombia and Jamaica.
Citation: 'Legal Responses to Black Subordination, Global Perspectives' 134 Harvard Law Review Forum 359 (June 1, 2021) Kevin E. Davis