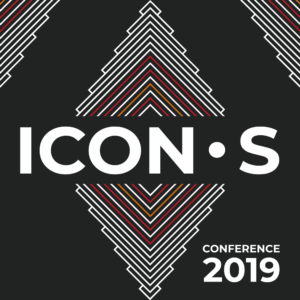 IILJ research was well-represented at the ICON-S 2019 Annual Conference, held 1-3 July 2019 at the Pontifical Catholic University of Chile in Santiago.
Angelina Fisher presented on "International Organizations as Global Regulators of Digital Data Flows" for the Global Data Governance and the Future of International Organizations panel.  (Related: the Guarini Institute for Global Law & Tech.)
For the Global Public Law of Private Infrastructure panel, Kevin Davis spoke about "The Effects of Corruption on Infrastructure Contracts" focusing on the drawbacks of simply voiding such contracts. Nahuel Maisley presented his work taking new policy on public-private transport and energy partnerships in Argentina to explore infrastructures' implications for democratic decision-making.  Benedict Kingsbury chaired the session. Separately, Paul Mertenskötter spoke about global food industry sugar labeling, as well as his work on supermarkets as drivers of food infrastructures. (Related: the IILJ's InfraReg project.)
About ICON-S and its Annual Conference:
The Society was officially launched at an Inaugural Conference that took place in Florence, Italy, on June 26-28, 2014. The European University Institute and NYU School of Law sponsored this important event. The successful format of the Inaugural Conference has been replicated in Annual meetings, held in New York (2015), Berlin (2016), Copenhagen (2017) and Hong Kong (2018). Such events promoted the growth of the Society—which counts over 1000 active members—and the establishment of regional and national chapters.  The 2020 meeting will be in Wroclaw, Poland.