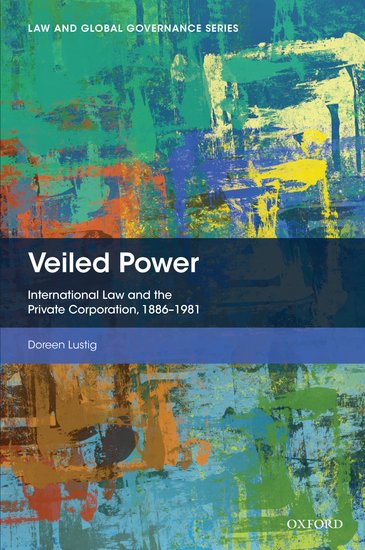 Veiled Power chronicles the emergence of the contemporary legal architecture for corporations in international law between 1886 and 1981. Weaving together five in-depth case studies—Firestone in Liberia, the Industrialist Trials at Nuremberg, the Anglo-Iranian Oil Company, Barcelona Traction and the emergence of the international investment law regime—Doreen Lustig traces the relationship between two legal 'veils': the sovereign veil of the state and the corporate veil of the company. The interplay between these two veils constitutes a conceptual framework that the book offers for the legal analysis of corporations in international law. Ultimately, Lustig suggests that, contrary to the prevailing belief that international law failed to adequately regulate private corporations, history reveals a close engagement between the two that allowed corporations to exert influence under a variety of legal regimes while obscuring their agency.
Responders:
B. S. Chimni, Distinguish Professor of International Law, Jindal Global Law School.
Megan Donaldson, Lecturer in Public International Law Faculty of Laws, UCL.
Martti Koskenniemi, Professor of International Law and Director of the Erik Castrén Institute of International Law and Human Rights, University of Helsinki.
Glenda Sluga, Professor of International History, University of Sydney.
Moderator: Benedict Kingsbury, Director of the Institute for International Law and Justice, Murry and Ida Becker Professor of Law, and Vice Dean for Global Programs, NYU School of Law.
Please register here. After registering, you will receive a confirmation email containing information about joining the meeting. The introduction and the final chapter of the book will be sent to those who plan to attend.