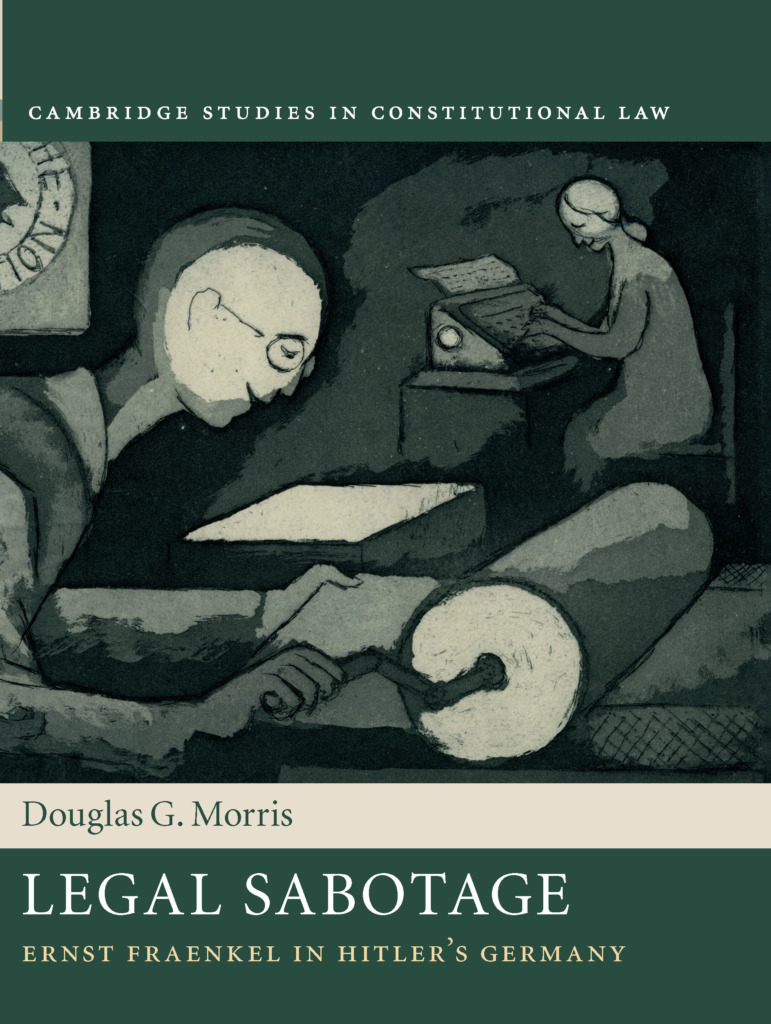 A Conversation with  David Dyzenhaus, Lawrence Douglas, Benjamin Hett, Hassan Jabareen, David J. Luban, Inga Markovitz, Jens Meierhenrich, and author Douglas Morris. 
The Jewish lawyer Ernst Fraenkel was one of 20th-century Germany's great intellectuals. During the Weimar Republic he was a shrewd constitutional theorist for the Social Democrats, and in post-World War II Germany he was a respected political scientist who worked to secure West Germany's new democracy. Historian and defense attorney for indigent clients, Douglas G. Morris, homes in on the most dramatic years of Fraenkel's life, when he worked within Nazi Germany actively resisting the regime, both publicly and secretly. As a lawyer, he represented political defendants in court. As a dissident, he worked in the underground. As an intellectual, he wrote The Dual State—a classic account of Nazi law and politics. Legal Sabotage is a detailed account of Fraenkel's career in Nazi Germany that opens up a new view on anti-Nazi resistance and its nature, possibilities, and limits.
Panelists:
David Dyzenhaus, Professor of Law and Philosophy, University of Toronto
Lawrence Douglas, Professor of Law, Jurisprudence and Social Thought, Amherst College
Benjamin Hett, Professor of History, Hunter College and the Graduate Center, CUNY
Hassan Jabareen, Attorney, Founder and General Director of Adalah
David J. Luban, Professor of Law and Philosophy, Georgetown Law
Inga Markovitz, 'The Friends of Joe Jamail' Regents Chair Emeritus, Texas Law
Jens Meierhenrich, Associate Professor of International Relations, Director of the Centre for International Studies, LSE
                                                                                                                                                                                                                                         Moderator: Karin Loevy, NYU School of Law 
Registration: To register please click here. After registering, you will receive a confirmation email containing information about joining the meeting. The introduction of the book will be sent to those who plan to attend.