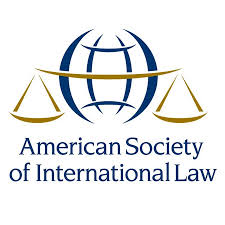 The American Society of International Law's first-ever Virtual Annual Meeting will take place on June 25-26, 2020. Given the challenges that the members of ASIL's worldwide community are confronting as a result of the COVID-19 pandemic, they have reduced all registration fees by 25%, and are offering free registration for students.
The Virtual Annual Meeting will offer all of the substantive content that would have taken place at the in-person conference, together with hundreds of hours of special sessions and side events especially created for the virtual meeting. There will be an entire track dedicated to academic and professional development, comprising mentoring sessions, "ask-me-anything" conversations with prominent international lawyers, and special sessions offering advice on international publishing and legal research. Students also will have access to interest group sessions in which they can engage directly with leaders in their specialized fields of interest.
Highlights of the meeting will include:
40 substantive sessions, the majority of which will be held live

50 hours of special sessions and side events, interest group gatherings, and "ask me anything" sessions with leaders in the field

50 hours of social, networking, mentoring, and career development sessions

Over 150 speakers drawn from every segment of the international law community and from related disciplines

Eight keynote sessions and named lectures featuring prominent figures in international law, including:

Elizabeth Odio Benito (Inter-American Court of Human Rights)

Daniel Bethlehem (Twenty Essex)

James Gathii (Loyola University Chicago School of Law)

Claudio Grossman (American University Washington College of Law)

Hina Jilani (The Elders)

Fleur Johns (University of New South Wales Faculty of Law)

Rüdiger Wolfrum (Max Planck Foundation)
The full program, schedule, and registration information can be found at www.asil.org/AM. For additional information or assistance, please contact the Member Services team at services@asil.org.