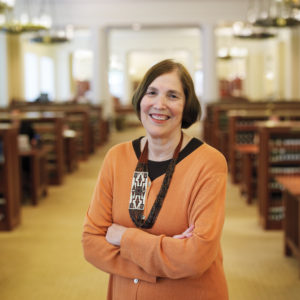 Linda Silberman, Clarence D. Ashley Professor of Law at NYU Law and Co-Director of the Center for Transnational Litigation, Arbitration, and Commercial Law, received the Leonard J. Theberge Award for Private International Law from the American Bar Association Section of International Law in recognition of her sustained and outstanding service in the field of international law. The award was established in memory of Section Chair Leonard J. Theberge (1979-80) to honor those persons who have made distinguished, long-standing contributions to the development of private international law.
The distinguished past recipients of this award include Philip W. Amram (1983), Richard D. Kearney (1984), Willis L.M. Reese (1985), John O. Honnold (1986), Peter H. Pfund
(1987), Joseph Gold (1988), Monroe Leigh (1989), Lester Nurick (1990), Louis B. Sohn (1992), Allan Farnsworth (1996), Arthur von Mehren (1997), Adair Dyer (2000), Harold S.
Burman (2002), Boris Kozolochyk (2004), Don Wallace, Jr. (2005), Peter Winship (2007), David Stewart (2008), Mary Helen Carlson (2009), Peter D. Trooboff (2010), Ronald A.
Brand (2011), Louise Ellen Teitz (2012), Michael Marks Cohen (2013), Eric E. Bergsten (2015), Louis Del Duca (2016), and Henry Gabriel (2017).